Hot alpha males come in all flavors, from fierce shifters and swaggering rockstars to bad boy bikers and seductive billionaires, men of action and passion. In this collection of standalone BBW romance novels and novellas by the writers of the wildly popular Curvy Girl Romance group, the hunky heroes all have one thing in common: these alphas prefer curves.
Dangerous Protector by Milly Taiden
Cynthia Vega had a good reason to leave James Brock, the only man she loved, after accepting his marriage proposal. Now she's back. And he's not willing to ignore their chemistry or the past.
A Prowl On The Wild Side by Erika Masten
Curvy girl Vanessa is haunted by nightmares, dreams of being an animal, and sleepwalks naked. What's she doing losing her heart to a 6'4" Nordic Adonis with fangs and fur? That's just crazy.
Bear Biker Love by Harper Ashe
He's a sexy, leather-wearing Alpha bear who needs to find his mate. She's a curvy, brunette BBW who believes in fate. Will they take a romantic ride with destiny?
Bear The Heat by Catherine Vale
Rescuing Sonya from a fire is only the beginning. It's instant chemistry, a passion that burns as bright as the very fires that threaten to consume them.
Heartbitten by Aubrey Rose
When a snarky billionaire vampire meets a curvy grad student, he loses his heart and finds true love.
Distracting the Billionaire's Son by Jordan Bell
Curvy girl Jessica discovers a distraction in Jonah that could help them both forget the troubles that soon threaten to destroy what fragile pleasure they've found in each other.
The Billionaire's Curvy Guide by Danielle Duncan
When Zoe and Bastian meet, it's magnetic. But Zoe doesn't want to risk her job and Bastian won't back down. Only one of them can win this battle of wills–but what will the loser really lose?
Soldier by Liliana Rhodes
Hitman, killer, Dante Gambino, that's who I am, but none of it mattered until I met Gia. I will protect her and keep her safe, but doing so will push her away forever. I must kill her brother.
Something True by Malia Mallory
Rocker Liam Smith's in trouble-again. A charity founded to entertain hospitalized kids seems ideal for his community service, and the director Shelley Taylor is as curvy as his favorite guitar.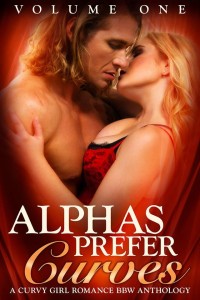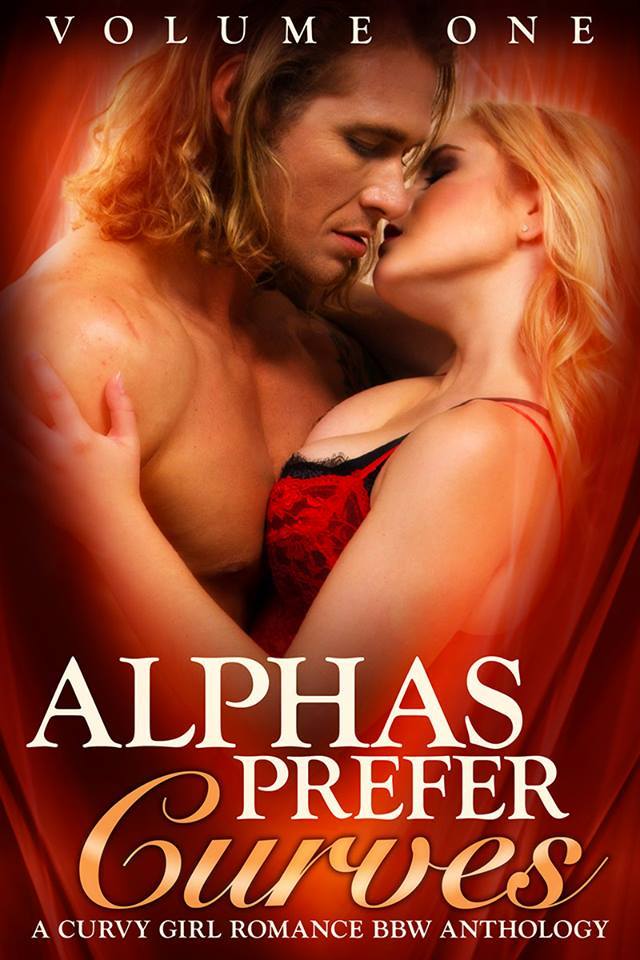 Heart Racer by Marian Tee
Greek billionaire biker Leandro Christopoulos wants snarky Roberta as his fake girlfriend, and he's willing to lie about loving her to make it happen.
Jade by Olivia Rigal
For a young genius like Jade few things are a challenge except maybe a bowl of ice cream or a normal conversation with a guy. Until Oliver shows her curves are meant to be rocked.
Kings of Asphalt by Alexx Andria
Curvy reporter Zoe Delacourte wants MC leaders Jax Traeger and Hunter Ericksen. Some might call them bad men but Zoe doesn't care! She wants the bad boys in her bed!
Operation: Burlesque by Michelle Fox
When Ruby Palmer signs on to work as a seamstress for the steamy Cirque D'Amour, the spotlight won't take no for an answer, and neither will the circus' handsome, enigmatic magician, Blake Cannon.
KANE by Eliza Gayle
Kane Gunn has a kill order to fill and when he catches the curvy woman who's become his obsession he is consumed by a desire that overwhelms everything, including his quest for justice.
Amazon US
All Romance Ebooks
Barnes & Noble – Coming Soon
Apple iBooks
Kobo
Excerpt from The Billionaire's Curvy Guide:
He didn't answer for a long time. When she looked up, she found his gaze trained on her. "The stuff you gave me yesterday said you do guided tours. Personally."
Damn it. Yes, she had been designated the guided tour girl. She loved the country around here and enjoyed showing it off to guests, no matter the season. Except him. Walking through the forest alone with him seemed like a very bad idea. "It's a little cold for–"
"The brochure said all four seasons. Talked about how beautiful the mountains could be in the winter. I'm available this afternoon."
Inwardly, she groaned.
"This is me being persuasive," he said.
"No, this is you being hard to avoid."
"Same difference. The more time you spend with me, the harder it will be to resist me. At least that's my hope."
His hope? Seeing this first chink in his armor, a little bit of doubt, somehow made him that much more attractive. Damn it.
Zoe pulled her calendar up on her computer. "I could do two to three."
"I'll take it. Although that's a little short. Maybe we can do a second tour tomorrow for two to three hours."
Heaven help her. "I'm not sure I can manage two whole hours tomorrow."
"Three. Three hours." He grabbed the edge of her laptop and pulled it toward him. "Let me take a look at your calendar and I'll see how to fit it in."
She yanked her computer toward her. "I can check my own calendar, thanks."
A smile danced around his lips. "The more you fight this, the more I can see I'm getting under your skin."
Like a bur. She didn't say that, though. He was a guest. She had to keep reminding herself that or she'd say something totally out of line and then she'd regret it. "I'm just protective about my laptop. Most people are."
"Ri-ight."
He wasn't going to give up on the tour. She knew it. She looked over her calendar. "The day after tomorrow I could do two hours together at lunchtime. But it'd be pretty hard to hike over lunch…"
"I'll get them to make us a picnic."
She'd totally walked into that one. "It's a little cold for a picnic."
"Surely you can think of some cabin or shack or something where we can sit down for a few minutes and eat?"
She could, but she didn't want to. The two of them, alone in an enclosed space? Recipe for disaster. "I'll think about it." Yeah, she'd think about how to avoid it at all costs. "Eating while on the move might work better. We'll get cold quickly if we stop."
"I imagine we can find ways to keep warm."
"Mr. Marks!"
"Bastian."
Damn it. Why couldn't she keep control of the situation with him?
"Bastian. Say it, Zoe."
She added the two guided tours to her calendar. "Besides the lift tickets and the tours, was there anything else you needed?"
"Yes." His voice sounded like a low growl.
She couldn't help but look up at him and immediately wished she hadn't. His gaze bored right through her.
"I want you to say my name."
Zoe sucked in her breath. Was this some kind of game? Or maybe a test? And how could she back out of this without playing?
She'd just have to ignore him. "Do you expect to ski every day? I can arrange a week-long pass for you."
"Ignoring me isn't going to work."
"It's working so far," she said under her breath.
"Think again."
"Week-long pass–yes? No?"
He waited several long seconds and then said, "Yes."
"Good." She typed up the order as quickly as she could. "Anything else?"
"I still need to know your favorite restaurant in town."
"You never give up."