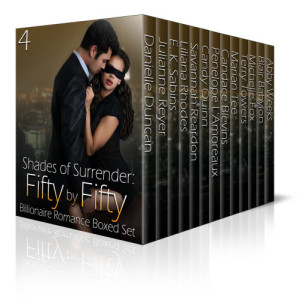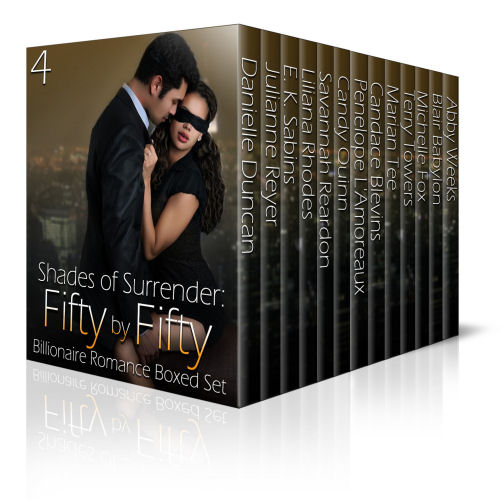 Fifty By Fifty: Fifty Novels by Fifty Bestselling Authors in four big boxed sets – you've read the others, now don't miss the climax!

Dominant and uncompromising, these alpha males expect a lot from their women. Will they get the surrender they're looking for?
Join us for thirteen smoldering tales of alpha billionaires and the curvaceous, delicious women they love.
The Billionaire's Student by Savannah Reardon
Katie's parents die unexpectedly, making her desperate for a way to pay for college. Billionaire Jace Weatherton is the answer, but in return, takes Katie on a wild ride of lust, submission, and love.
The Interview by Abby Weeks
A young secretary at a large financial institutions receives instructions to meet the enigmatic, billionaire CEO in his private office.
She has no idea what to expect.
Playing Games by Liliana Rhodes
Curvy Cassie Monroe moves to Canyon Cove with only one thing in mind–finding a job. But after a close encounter with her sexy billionaire boss, she's finds more than she bargained for.
Hunting for Curves by Julianne Reyer
A shy curvy girl. A billionaire CEO, plus his longtime male lover. A smoking hot proposition. Will a steamy threesome end in disaster, or can she prove to the two men that one night is never enough?
Safeword: Matte by Candace Belvins
Matte, pronounced mah-tay, is Japanese for stop, and is used in some martial arts to end a fight. Sam enjoys various fighting disciplines and is a sexual submissive. What better safeword than matte?
The Greek Billionaire and I by Marian Tee
Too proud to let Greek billionaire Mykolas know she's in love with him, schoolteacher Velvet ends up accepting his offer for a marriage of convenience. At least this way, he'd still be hers.
Corrupt Practices by Penelope L'Amoreaux
Mariel's new political internship is off to a rough start. In over her head and caught in political intrigue, she looks to her boss's hard discipline for guidance.
The Billionaire's Runaway Curves by Danielle Duncan
Ellie ran from Theo when she found out she was pregnant with their child. Now he's found her and that old spark's stronger than ever. But what will Theo do when he finds out Ellie hid his daughter?
His Weakness by E.K. Sabins
After the death of her parents, Ellie is in need of a husband and thrust into the opulent world of Boston's elite. Will she find love with a handsome scion, or will she be his weakness?
Don't Fall by Candy Quinn
The internship of her dreams leaves Amy's head spinning, but when her boss takes her out to dinner, and she learns more about his hidden life, she's drawn into a world she never knew existed.
The Politician and the Girl from the Coffee Shop by Terry Towers
Jessie knows better than to date her customers, but for the charismatic Senator Morrow she's tempted. Could Washington's most eligible bachelor be interested in the shy girl from the coffee shop?
Billionaires in Disguise: Rae by Blair Babylon
Rae has three weeks of college freedom before she goes home to her fundamentalist family, so she shoves The Blond Hottie up against a wall in dark bedroom, and all Hell breaks loose.
Anything He Requires by Michelle Fox
Animal trainer Jessica Kingston thinks it's just another job when wealthy Jacob Daniels hires her to train his willful puppy, but the way he crushes her lips when they kiss says otherwise.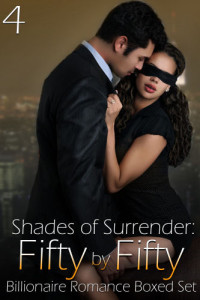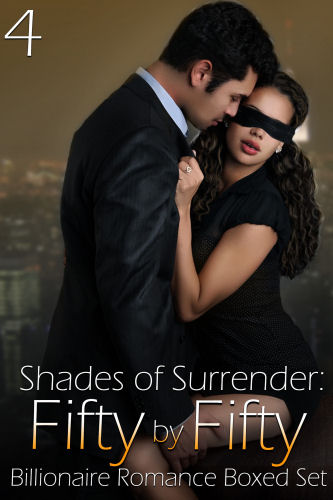 Amazon US
Apple
Barnes  & Noble
Kobo
All Romance
Excerpt from The Billionaire's Runaway Curves:

At the end of her work day, Ellie left through one of the back doors of the hotel to walk to the nearby day care and pick up Riley before heading home. She hadn't taken more than a few steps outside when she saw movement out of the corner of her eye and someone cleared their throat.
"Ellie."
She swung toward the man who had come up beside her—the man who had haunted her fantasies for nearly nine years. A cold ball of lead formed in her stomach and she couldn't think of anything to say.
He looked as good as ever–tall, dark and expensively handsome. His dark hair was neatly cut, his blue eyes framed by just a couple of new laugh lines. His full lips were pressed hard together.
Theo put his glove-covered hand on her cheek. "God, Ellie, where've you been all these years?" Before she could move, he swooped down and pressed his lips against hers.
Desire unfurled inside her. She curled her hands around his strong upper arms. Before she could do something foolish like pull him closer, she pushed him away. "No."
Theo's jaw tightened. "I've missed you."
She still didn't know what to say to him. She started down the path. "I don't have time to talk."
As soon as he started following her, she knew she couldn't go to the day care right now. She had to get rid of him first. So she stopped and let him catch up to her.
"Still running away?" he said. "I saw you in the lobby. What on earth did I ever do to you to make you run from me like that?"
"It isn't like that."
"Then what's it like?" When she didn't answer right away, he said, "Why'd you leave, Ellie? I thought we had something good and then all of a sudden you'd disappeared. Do you have any idea how long I looked for you?"