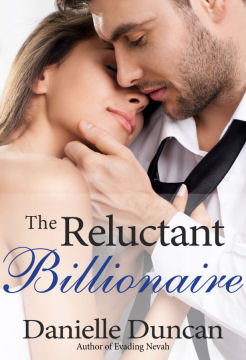 Early in January, my new novel The Reluctant Billionaire will be released! If you want to be notified when The Reluctant Billionaire comes out, sign up for my newsletter using the sidebar or the link at the top.
The Reluctant Billionaire
When BBW Sophie begins her new job as chef in William Blackwell's mansion, she wants a new start. Her last job led to a romance with her billionaire boss which ended in heartbreak. This time, she swears she'll stay away from workplace romance…a vow that's put to the test when she meets the enigmatic Rhys, one of the mansion's gardeners.
William "Rhys" Blackwell might be a billionaire, but he still loves digging in his gardens. When he meets Sophie he feels instantly attracted to her. But Sophie says she doesn't want to date anyone from the mansion, and Rhys knows that goes double for him, so he keeps his identity quiet. Maybe if she gets to know him first, she'll change her mind.
In the midst of the growing attraction between Sophie and Rhys, they have other problems to deal with, too..a lawsuit, a billionaire ex-lover and more. In the end, there's just one question: what are they willing to risk for a chance at love?